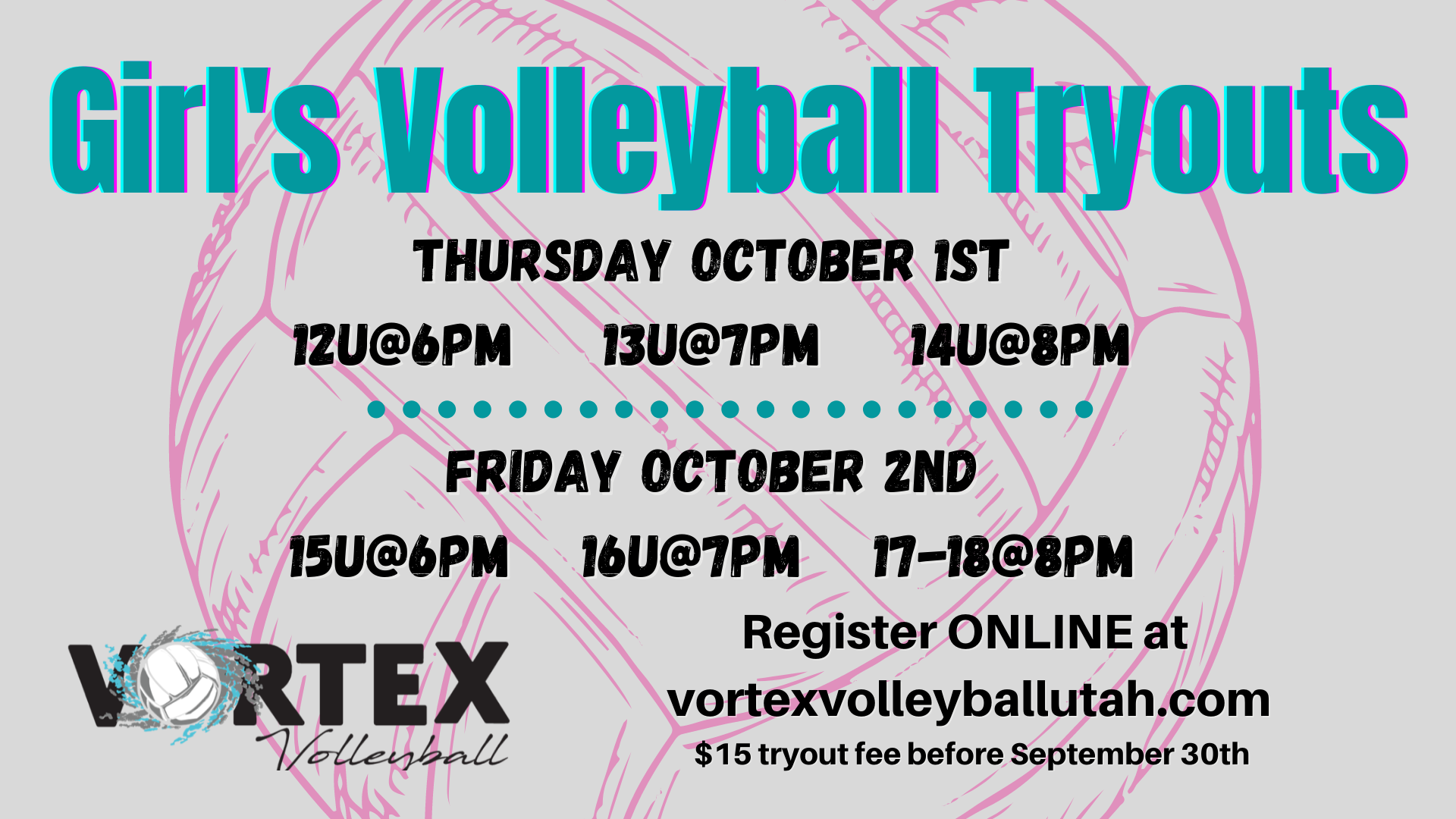 Vortex Volleyball Club' Girls Volleyball Program is about elevating athletes to perform to the highest level. While club volleyball is absolutely about winning; it is also about discipline, good sportsmanship, molding youth into successful adults, learning true team spirit and respect - of one's self, teammates, coaches and game staff. 
Vortex focuses on the experience of growing as a team family into a unit that trusts and loves one another, on and off the court. We do so by creating opportunities to play volleyball 
Vortex works tirelessly to provide a unique experience for parents and athletes, on and off the court. With team and club activities, 
new training equipment and a constant effort to ensure the best training possible, we feel we provide the best club value in the state of Utah. at a competitive level;  combined with team dinners before every tournament, team building activities, and chances to serve our community together as an entire club! 

2020 Girls Volleyball Club Season Details
Season cost $1100 Includes tournament fees, jerseys, team building activities, and Vortex Swag.  Two 1.5 hour practices a week, 5 one day tournaments and one 2 day tournament. Some 15s, 16s, 17s teams will be invited to one more tournament in Mesquite.

Our daughters love being part of Club Vortex. The coaches are beyond helpful when it comes to individual and team development. What we as parents value more is the coaches dedication to ensuring our daughters are not just successful on the court but off the court as well. Their confidence has grown tremendously in just a few short months which benefits them as teammates, students, and people!! You would be hard pressed to find a club that has so much passion when it comes to working with kids/teens. - Tawnya 

If you have any questions, please let me know. Please follow us on FB and/or Instagram (@vortexvolleyballutah) to get all of the updates for tryouts and upcoming activities.