One of the main goals for starting Vortex Volleyball Club in 2017 was to provide an opportunity for boys to play volleyball in the Davis and Weber county areas. We have had boys team every year. We have a passion for growing the boys volleyball community in our local area, and we can't wait to see what this season brings! High School Volleyball is finally a high school sanctioned sport. We are proud to have been a small part in supporting this growing sport for young men in Utah! Prepare now to be able to play in the spring of 2024 during the 2023/2024 school year.

The UHSAA Board-of-Trustees voted in March 2022 to add the sport of Boys Volleyball to the Associations list of sanctioned activities, with state tournament competition beginning in the Spring season of the 2023-24 academic year. The sport was added according to the Associations Emerging Sports Policy'

As a non-profit, we strive to provide high quality training, positive coaching, and keep our costs as low as possible. This way we open the door to athletes who may not be able to afford club volleyball but have talent and desire to excel! We are able to do this thanks to our generous local sponsors, reinvesting money into training equipment, offering fundraising opportunities for those interested, and providing scholarships (when available).


Season cost includes tournament fees, coaching, uniform jerseys, gym time, all online processing fees, team building and Vortex Swag. Tryouts are in July! Season includes 5 tournaments October - December. Ages rage from 8-18 years old.
Boys 14 and under may also play on a girl's team during their season which runs Nov-April. Please let us know if you are interested.

Click events to see tryout, clinic and club registration. Summer programs are listed on F5 Athletics website.
PLUS - we have a Club Prep program for boys 6-15 to start learning the fundamental skills.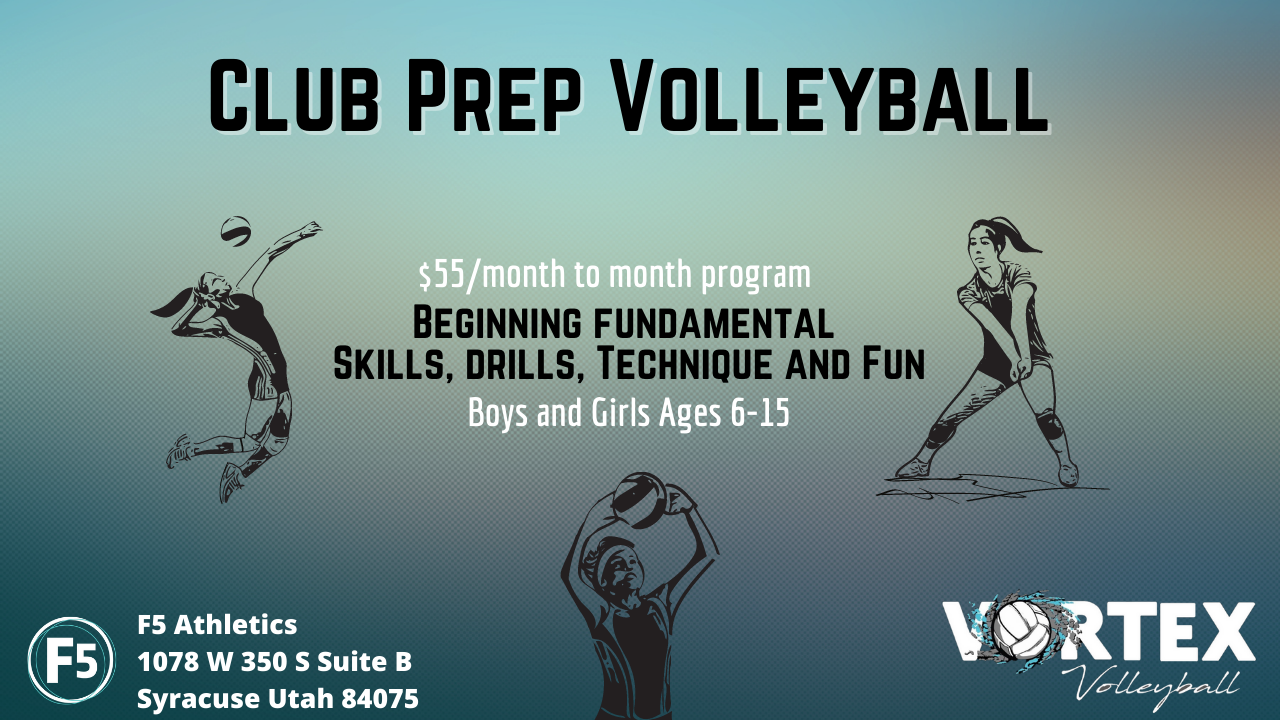 "We love being part of the Vortex family! And that is exactly what it is... Family! My son had never officially played before, but had wanted to find a team to play with. He started by attending their clinics and loved every minute of it! He learned skills he needed and is now loving being part of the boys team! The coaches are positive and provide the encouragement to push themselves above and beyond. This club has provided opportunities for individual improvement and gives extra focus on working together as a team. If your son or daughter has an interest in volleyball... this is the club to go for! We love playing with Vortex! Thank you for providing an incredible experience! " - Deanne Jacobs

"We were introduced to Vortex Boy's Volleyball through a friend, two years ago. There was an instant connection between players and coaches that created a fun and exciting atmosphere for learning. Since that first practice, I have admired Vortex's philosophy of coaching and their drive to create more and more opportunities for Boys to play Volleyball! " - Jen Nanny